ANNOUNCEMENTS
about 1 month ago
wELCOME TO BUFFALO rIDGE eLEMENTARY!
Front Door (West) Opens 8:00AM / North Door Opens at 8:05AM
Visitors: Must report to the office and provide your state issued I.D.

Registration & Address Verification : 2017.2018 School Year
UPDATED DATES due to possible boundary revisions

Kinder Registration/Address Verification:
Families living in the boundary area of Buffalo Ridge Elementary School with new Kindergartner's with siblings currently enrolled in Buffalo Ridge may register them as well as their sibling(s) on Friday, April 21, 2017.
Registration for new kindergartners without siblings currently at Buffalo Ridge will take place on Monday, April 24, 2017.
During registration, we will provide you with a time for your new Kindergartner's screening appointment.
Hours of registration are 8:00 – 4:00, families must sign in prior to 3:45 to be serviced the same day.

Please bring your Kindergartner's:
· Current immunization record
· Proof of residency (Acceptable forms of verification include light/gas bills, copy of mortgage and lease agreements. Cable and Water bills will not be accepted).
· Original birth certificate (we will make a copy)
o The following items must be supplied during registration or we will not be able to guarantee a seat for your student at Buffalo Ridge.
Grades 1-4 Registration/Address Verification:
· Online registration for students in grades 1-4 living in the boundary area of Buffalo Ridge Elementary School will begin on April 21st. Visit www.laramie1.org beginning April 21st to complete the online registration process.
· Address verification for students in grades 1-4 will occur April 25 through May 1, 2017 during normal school office hours (8:00-4:00).
· This is a 2 step process: Online Registration must be completed in addition to address verification. Both steps need to be completed prior to May 1st to secure your student(s) seat with Buffalo Ridge
o Online registration: Take this opportunity to update your emergency contacts, phone numbers and those individuals that are authorized to pick up your student(s).
o Address verification: Please bring one of the following items to the Buffalo Ridge office, (Acceptable forms of verification include light/gas bills, cable bills and lease agreements. Water bills will not be accepted).
Students moving onto Meadowlark or Carey, will do their Address Verification at their new school.
If you do not plan to return to Buffalo Ridge during the 2017/2018 school year, please contact the office at 771.2595 or email bentonb@laramie1.org




PAWS Testing Schedule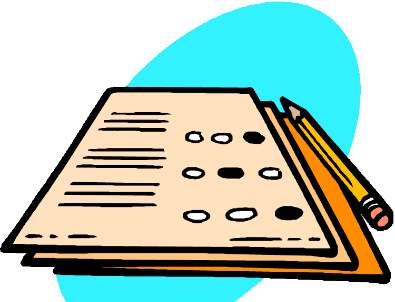 Celebrate National School Breakfast Week March 6th through 10th

Please come join us as we celebrate National School Breakfast Week! Adults can join for a great meal to start their day for just $1.00 !!! Bring a smile to your kiddos face :)
Breakfast starts at 8:05AM
Prizes will be given each day for the student with a "lucky tray" ......
Buffalo Ridge - State of the School

Our staff and students worked very hard to make this great presentation for families to see the wonderful work being done at Buffalo Ridge. It is heart warming to see such great pride for Buffalo Ridge in the students.
We hope you enjoy!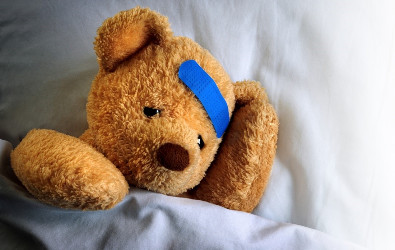 If your child has a morning appointment or will be late to school for any reason, it is important for you to call the office by 8:45AM to ensure that your child gets an opportunity to choose a lunch item. All orders have to be processed by 8:50AM and we generally do not have any extra meals. If your student's lunch wasn't per-ordered, you will need to bring your student a cold lunch from home.
It is important that your child checks in at the office if they arrive after the tardy bell.

Appropriate Weather Attire ......
With the colder weather soon approaching, please ensure you send your kiddos to school with weather appropriate attire. Our kiddos attend recess outside on a daily basis and we want to keep them protected against Wyoming's weather.
If the temperature or wind chill temperature falls 0 or below, our kiddos will take part in INDOOR recess!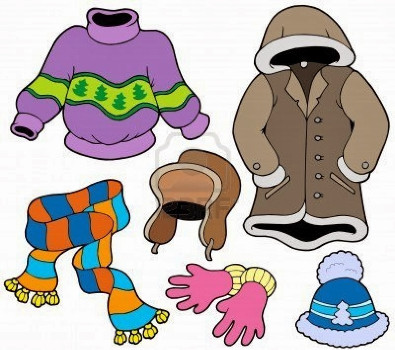 Attendance
There have been many questions regarding attendance letters.
Attendance Letters will be generated once absences have hit parameters set by our District.

Parameters: 5 day excused, 5 day unexcused, 10 day absence, 20 day absence, 30 day absence. Excused absences do accumulate in addition to unexcused absences

(3 tardies = 1 absence)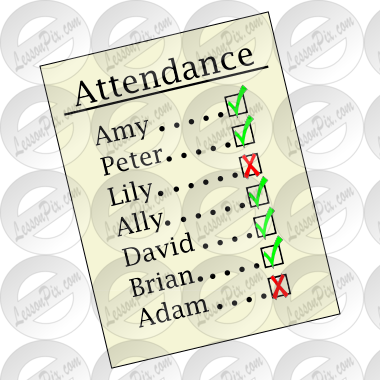 Lunch Account

by Brooke Benton

Buffalo Ridge is striving to be the best it can be in assisting our families. We thought we would try a system that other schools have successfully used to offer reminders to families. In an attempt to help parents be aware of low and/or negative lunch balances (as we all know that our little kiddos don't always remember to tell us about needing lunch money). Your child will be given a reminder slip to bring home as well as we will place a stamp on their hand and discontinue the automated calls home.

We hope this will strike up a conversation at home and your kiddo will let you know that money is needed on his or her lunch account :)

Please check your student's balances or make online payments anytime at our website - you can set up balance reminders through this website as well .... it is a great resource!!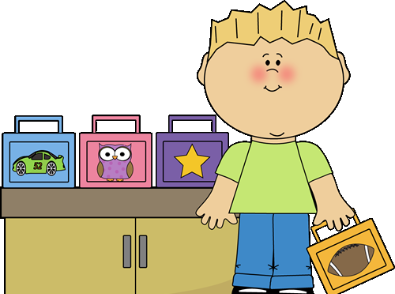 PRINCIPAL'S PAGE
2 months ago
It's
Great

to be a Buffalo Ridge Buff !!





Dear Buffalo Ridge Families,

I would like to officially welcome all of you to the 2016-2017 School Year! I am excited and honored to be named the new principal of Buffalo Ridge, and I am thrilled at the opportunity to get to know all of you. I look forward to engaging in the educational process together. The elementary school years are critical times of development for students and families alike, and I look forward to working with all of you to make this year successful.


I am a lifelong educator who brings a firm commitment to students and families, as well as a love of learning and problem solving. I have taught at the elementary and high school levels and served as an elementary school Assistant Principal in Greeley, CO before coming to Laramie County School District 1. I look forward to building lasting relationships with each and every member of the Buffalo Ridge community.


Lori Peeples, Principal

Parent Resources
2 months ago
New to the Buffalo Ridge Area ?!?!
2 months ago
First of all, WELCOME to the Buffalo Ridge area!!
If you are new to the Laramie County School District #1, you will need to register your students ONLINE. To register your new students please complete the Online Registration by clicking link below. Upon completion, stop by the school office during office hours to provide the following documentation:
1. Proof of Address - Mortgage, Lease or Electric Bill
2. Child's Birth Certificate
3. Child's Immunization Record
If you are already enrolled at another LCSD#1 school just stop by the school office during office hours to provide the following documentation:
1. Proof of Address - Mortgage, Lease or Electric Bill
2. Child's Birth Certificate
Once we have the documentation we will enroll your kiddo and place him/her into a classroom. Please keep in mind, that LCSD#1 evaluates enrollment numbers and your kiddo may be forced to another school within the Triad. Your child will be provided transportation if you are forced to another school. If you have any questions, please do not hesitate to give the office staff a call.

We are so excited to have you join us a Buffalo Ridge!!!!

The PRIDE and GLORY of our students and staff!!!
17 days ago
The 6th graders at Buffalo Ridge participated in 7 different STEM Stations on 3/24. They designed, built and ran experiments on electromagnets, 2 different types of rockets, lemon batteries, and had fun with a little chemistry and chemical equations making ooblick and erupting clay volcanoes.
6th Grade Honor Choir
Ms. Fritz and her 6th grade Honor Choir Students pose for this beautiful picture while participating in the All City Choir Event at the Civic Center On Tuesday, March 14th.
What an awesome group of kids. We appreciate the hard work these girls put in.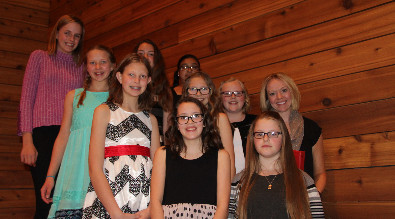 Flag Salute - PAWS Encouragement
Bi-weekly our students meet for a flag salute. It is a great opportunity for our students to come together to celebrate accomplishments.
This week our focus was around next week's PAWS testing. Check out the AWESOME Rap by Mrs. Peeples and her rap crew :)





Dr. Seuss Week

Our first grade team showed their Dr. Seuss SpIrIt by dressing up as Cat in the Hat, Thing 1 & Thing 2.
The kiddos had such a great time with the themed fun.

Most birds cannot chew their food and owls are no exception. Owls usually swallow their prey whole. However, owls differ from other species of birds because they do not have a crop, the baglike organ used to store food after it has been swallowed so that it can be digested later. In owls, food passes directly from the mouth to the gizzard. The gizzard is an organ that uses digestive fluids and bits of sand and gravel to grind and dissolve all of the usable tissue from the prey.
So 3rd graders.....
Lets.....DiG In !!!!
-Carolina Biological Supply Company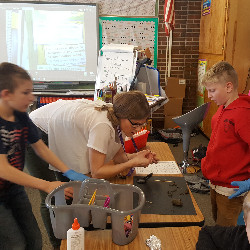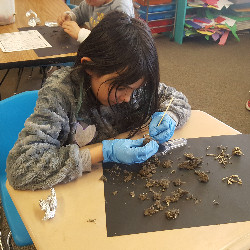 PTO Bingo Night

Our students, families and staff came together for some good, classic Bingo FUN! Many great prizes and snacks were graciously donated by our FaBuLoUs PTO!! Thank you to all who came for some BINGO fun.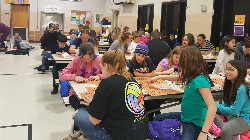 100th Day of School
Several of our staff members agreed to have their picture aged to look 100 - the kiddos had a great time trying to guess who these staff members were.
What great Buffalo Ridge Spirit!!!
Happy 100th Day :)

Spelling Bee
The girls competed in the first round of the County Spelling Bee. The first round consists of writing 75 words. The ten students who scored the highest moved on to the oral portion of the Spelling Bee. The three girls gave it their best effort and represented Buffalo Ridge well!
Kelleigh, Caytlin & Catriona

3rd Grade Math

We learned about tiny houses and made models of our very own tiny houses while learning about area and perimeter. Students had to design the placement of essential items for the tiny houses, like bathtubs, beds, couches, stoves, etc. This is the decorating part of the seven step process of making the houses.

-Mrs. Essex



With these hands I hug my family.....

Check out this great project....Mrs. Hardsocg and Mrs. Essex's 3rd grade classes made these special mementos for their families. What a great keepsake!!

Buffalo Ridge Holiday Concert

Thank you Ms. Fritz, staff, students and families for making this another performance to remember.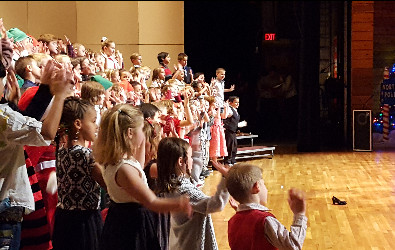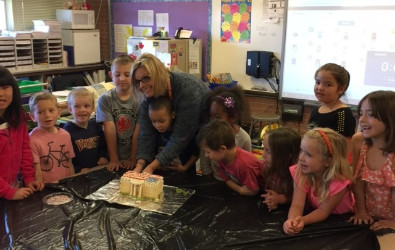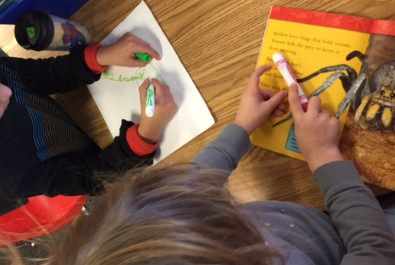 Our Principal has SPIRIT, yes she does....she has SPIRIT, how about you?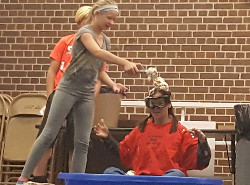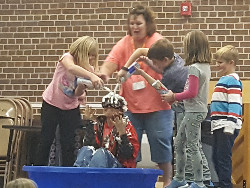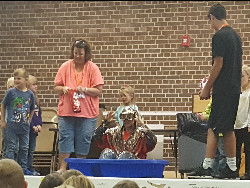 Buffalo Ridge students gathered for an assembly as a reward for the great job they did with our Cup Fundraiser. For their great efforts, several students won the prize of enjoying ice cream with Mrs. Peeples. Then it became VERY interesting.....those prize winning kiddos got to participate in turning Mrs. Peeples into a giant gooey SuNdAe as the rest of the students cheered them on!! What great Buffalo SPIRIT Mrs. Peeples has. The laughter could be heard throughout the school.

Mrs. Peeples ...... you look YUMMY!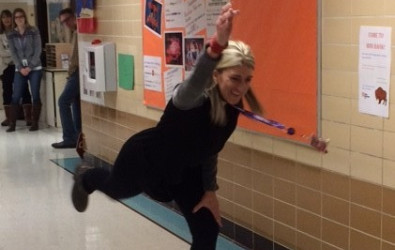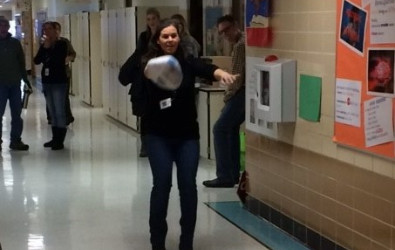 3rd Grade Hover-board Fun

Our 3rd graders had the chance to experience a ride on a homemade hover-board. It was a great chance to see how a little hard work, imagination and ingenuity can lead to great fun.

The kids had a blast riding!!!