ANNOUNCEMENTS
a month ago
Welcome TO BUFFALO ridge elementary!
Attendance
Please remember to call the office at 771-2595 anytime your child will absent or late for school. If you have already notified the teacher of the absence, please call the office as well.
There have been many questions regarding attendance letters.

Attendance Letters will be generated once absences have hit parameters set by our District.

Parameters: 5 day excused, 5 day unexcused, 10 day absence, 20 day absence, 30 day absence. Excused absences do accumulate in addition to unexcused absences

(3 tardies = 1 absence)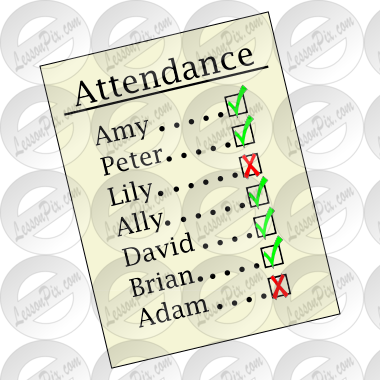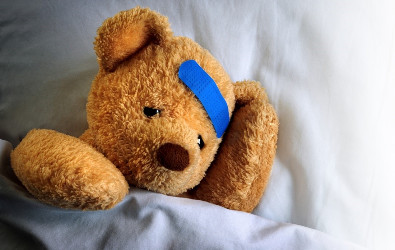 If your child has a morning appointment or will be late to school for any reason, it is important for you to call the office by 8:45AM to ensure that your child gets an opportunity to choose a lunch item. All orders have to be processed by 8:50AM and we generally do not have any extra meals. If your student's lunch wasn't pre-ordered, you will need to bring your student a cold lunch from home.
It is important that your child checks in at the office if they arrive after the tardy bell.
Appropriate Weather Attire ......
With Wyoming's ever-changing weather, please ensure you send your kiddos to school with weather appropriate attire. Our kiddos attend recess outside on a daily basis and we want to keep them protected against Wyoming's weather.
If the temperature or wind chill temperature falls 0 or below, our kiddos will take part in INDOOR recess!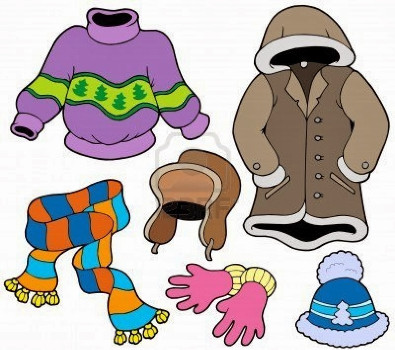 Public use of Buffalo Ridge's Playground
To ensure the safety of our students and staff, students/public : The playground is open for public use after the last bus leaves Buffalo Ridge at approximately 4:15PM
Students/public will be asked to leave our playground until our students are safely dismissed.
We appreciate your understanding and help with this matter!
Liann Brenneman, Principal
Select Contact US above for online directions to the school.
Office Hours: 8:00AM ~ 4:00PM
Main Office: 307-771-2595
Email: buffaloridge@laramie1.org
Fax: 307-771-2429
5331 Pineridge Avenue Cheyenne, WY 82009
PRINCIPAL'S PAGE
a month ago
Dear Buffalo Ridge Families,
I would like to welcome all of you to the 2022-2023 School Year! I am excited about our new year. Here at Buffalo Ridge, we have been working hard to plan for a fun and highly engaging year of learning! We are all very excited to be back in school and to work with the amazing students of Buffalo Ridge.

I wanted to highlight a couple of exciting things here at Buffalo Ridge. We are excited to begin the work on the new district Strategic Plan. We will continue to use Wit and Wisdom in all classes, enhancing our literacy growth. The program will allow us to focus on all aspects of literacy to include reading, writing, speaking and listening. We will continue to celebrate behavior with our Buff Bucks and our Rocky Coins. We look forward to school-wide celebrations soon. Our motto is Believe in the strength of our herd! We live this every day and love the opportunities we have to grow as a herd. Please take a moment to ask your student what this motto means to them.
As always please feel free to reach out our Buffalo Ridge staff with concerns or complements.
Liann Brenneman Principal
Breakfast 8:05-8:25am
Tardy Bell 8:35am Release 3:35pm
Lunch:
Kindergarten 11:25
1st Grade 11:30
2nd Grade 11:35
3rd Grade 11:45
4th Grade 11:40
Parent Resources
a month ago
Titan is now LINQ Connect
Parents/Guardians-one site to make payments on lunch accounts & fill out Free and Reduced meal applications.
Scan the QR code to download the app
LCSD1 Families and Staff Members: As of May 23, our Nutrition Services meal payments provider, TITAN Family Portal, is now LINQ Connect. The updated platform features a fresh look and updated functionality. It was designed to make managing your student meal payments simple. You can use it to make one-time payments, set up recurring payments, view transactions, set spending limits, and more. All your previous data from the TITAN Family Portal, including username and password, account balances, payment and account settings, will seamlessly be moved into the new LINQ Connect platform for you.
The TITAN Family Portal phone app will not work as of May 23rd. Please be sure to update your app by visiting either the Google Play Store (app available now) or the Apple store (app available soon) or by logging in at: https://linqconnect.com. Attached is a FAQ form with more information. If you have questions please contact the Nutrition Services office at 307-771-2440
New to the Buffalo Ridge Area ?!?!
a month ago
First of all, WELCOME to the Buffalo Ridge area!!
If you are new to the Laramie County School District #1, you will need to register your students ONLINE. To register your new students please complete the Online Registration by visiting
register.laramie1.org
Upon completion, stop by the school office during office hours to provide the following documentation:
1. Proof of Address - Mortgage, Lease or Electric Bill
2. Child's Birth Certificate
3. Child's Immunization Record
If you are already enrolled at another LCSD#1 school just stop by the school office during office hours to provide the following documentation:
1. Proof of Address - Mortgage, Lease or Electric Bill
2. Child's Birth Certificate
Once we have the documentation we will enroll your kiddo and place him/her into a classroom. Please keep in mind, that LCSD#1 evaluates enrollment numbers and your kiddo may be forced to another school within the Triad. Your child will be provided transportation if you are forced to another school. If you have any questions, please do not hesitate to give the office staff a call.

We are so excited to have you join us a Buffalo Ridge!!!!

Nurse: Rebekah Rutar, Jessup AM, Buffalo Ridge PM. Health Services: School Nurses are the main care-givers in health offices in all district and charter schools. They perform first aid and care for ill children, administer medications, perform health screenings, manage immunization and health records. They are available to answer questions and are able to contact School Registered Nurse Consultant at all times. Health Clerks have taken a health clerk training course and have yearly CPR, First Aid, Medication Administration, and other trainings as needed for specific student health needs. Office Personnel assist in providing first aid and care for ill children and administer medications.
Halloween at Buffalo Ridge 2022
Sorry, but there was nothing found. Please try different filters.